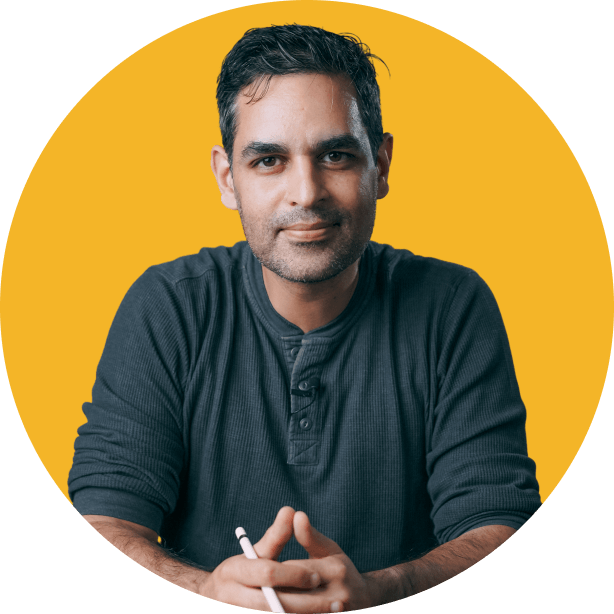 The Complete Guide to Starting Up
An action packed course, filled with strategies and tactics that will help you launch your dream start-up.
Featured in






Featured in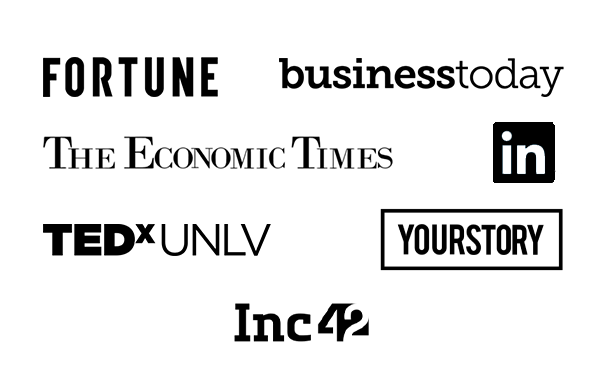 The Course Content
A 16-hour course comprising 8 chapters (or modules) where I take the audience all the way from how to pick the right idea for your startup, to launching the first version of your product and everything in between.
Chapter 1: How to shortlist a bunch of startup ideas?
1hr 41mins
How to shortlist 3-5 ideas from the dozens of ideas out there.

Chapter 2: How to pick the right startup idea?
1hr 40mins
How to pick the 1 idea to work upon, from the 3-5 ideas you have shortlisted.

Chapter 3: Finding your cofounder and the founding team
1hr 32mins
What to look for in your cofounder (or whether you should have one) and the founding team.

Chapter 4: Basics of founder equity and ESOPs
1hr 48mins
How to split equity between your cofounder and yourself. And how do ESOPs actually work.

Chapter 5: Basics of fund raising
1hr 57mins
Whether to raise funds, how to determine valuation, determining how much to raise and shattering myths around fund raising.

Chapter 6: Planning and building your product's first version
1hr 48mins
What does MVP (Minimal Viable Product) mean and how to go about building one.

Chapter 7: Pricing your product
1hr 46mins
How to price your MVP when you first release your product.

Chapter 8: Releasing your product and getting the first customers
1hr 34mins
How to get your first 1,000 customers, find product-market-fit and pivot, if you have to.

Complete guide to
starting up
This is a comprehensive course for current and future entrepreneurs. The course takes you on a complete journey – right from how to select your startup idea to launching your first product, and everything in between.
You will know how to
Pick the right business idea
& save countless hours.
Build a winning team
With complementary skill sets.
Accurately price your product
& understand the science of pricing.
Raise funds with conviction
Build your product's first version
With Warikoo's TMT model.
Get your first customers
Without paid ads.
My Entrepreneurial Journey
I have been an Internet Entrepreneur for over a decade.
My first venture was with my batchmates from ISB, where we started SecondShaadi.com and Gaadi.com. After selling Gaadi.com in 2010I started Groupon's India business in 2011 and was its CEO until 2015. I was also Head of Groupon APAC from 2013-15. In 2015, I founded nearbuy.com and was its CEO until 2019.
I have built teams of more than 400 people, raised more than $40mn from marque investors & exited for more than $100mn. I have been fortunate enough to be on the list of Fortune 40 under 40 and am one of the top 25 LinkedIn profiles in India
I am an angel investor and love mentoring first-time entrepreneurs hoping I can help them avoid the same mistakes that I made when I started up.
"The Complete Guide to Starting Up is my 11 years of entrepreneurial experience condensed into a comprehensive but easy to understand course."
Buy the '
Complete guide to starting up

' now! Rs. 1499 only.
Is the course right for me?
I am a Student and want to startup
Congratulations on starting young! More than 20% of our enrolled members are students & the course is easy to understand even for young would-be entrepreneurs.
I have a Full Time Job and want to startup
Almost 60% of my students are like you. Have gained corporate experience and now wish to startup. "Should I quit my job & go all in?" "How much do I need to save?" "Do I need a co-founder?" You'll have all your questions answered..
I am a Founder/CEO
I love this audience. Current early-stage entrepreneurs have come back telling me how much this course has helped them find answers to the questions they were struggling with in their startups.
I am a Freelancer / Consultant
Want to move from hustling solo to building a team? The course will help you with the core concepts of hiring & much more.
Get Certified!
When You Complete This Course
…you receive a 'Certificate of Completion' signed and addressed personally by me, your guide and mentor – Ankur Warikoo
…Upskill, Add and Share this certificate with your Resume/ CV or on your LinkedIn Profile
(Congratulations! You are officially a Lifetime Member of the Warikoo Community.)
Buy the '
Complete guide to starting up

' now! Rs. 1499 only.
Loved by more than 10,000+ students worldwide
Out of sheer curiosity to understand the world of entrepreneurship, I enrolled myself into FFC (Future Founders Conference). It was like watching 'Behind the scenes' of Shark Tank! The content delivery was seamless and fun to absorb. Thank you sir, for teaching us how to take decisions as an entrepreneur.
In the first 4 hours of the course, I realized that I wanted to be an entrepreneur for all the wrong reasons and my 'million dollar idea' was actually a really bad idea. Ankur's authenticity, elegant articulation of thoughts, and the courage to challenge the conventional B-school wisdom is why he earned my trust and love.
The last 4 weeks have been such a tremendous learning experience. My most important learning was – The entire universe can fit in a 2 × 2 matrix. You just need to find the 2 dimensions.
Buy the '
Complete guide to starting up

' now! Rs. 1499 only.
Get a refund, no questions asked!
If at all you are unhappy with this course, you can cancel anytime within 14 days of Purchase and get a full refund.
No awkward questions or complicated 'Terms and Conditions' applied.
Just send an email on webveda@ankurwarikoo.com & your purchase will be cancelled and the money will be refunded within a few hours.
Frequently Asked Questions